Mark's Commercial and the RMTAO have partnered together to give RMTAO Members a special discounted price of 10% off all workwear.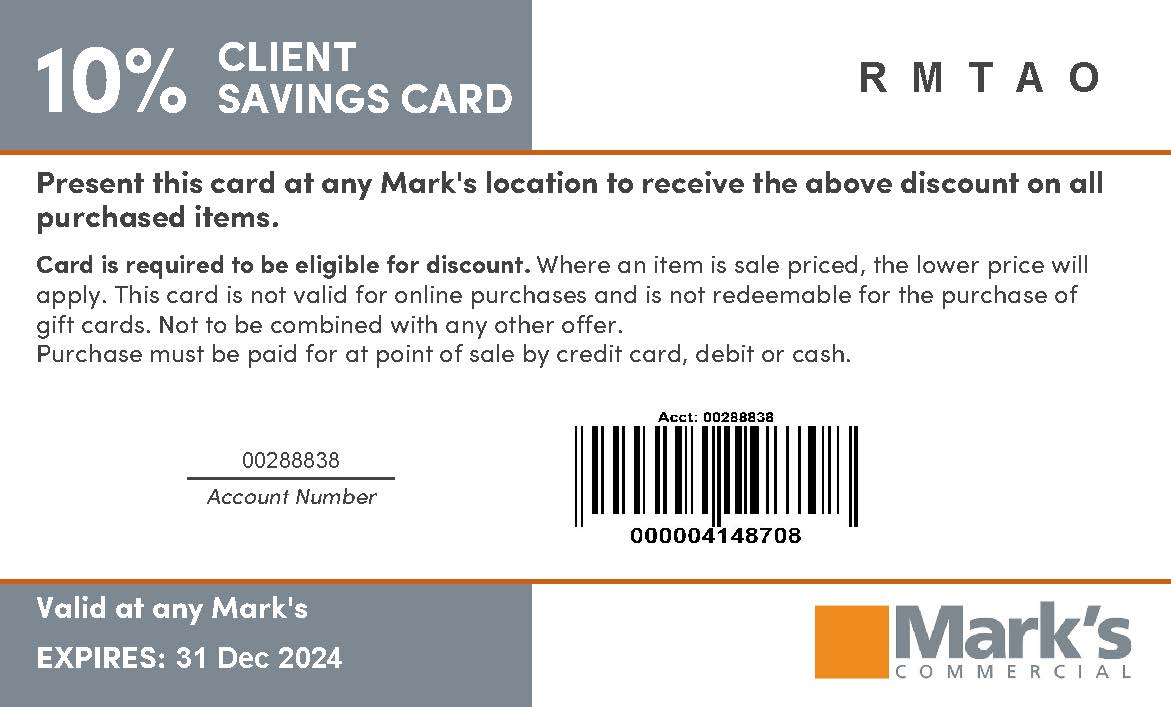 Download the Mark's voucher image (PDF)
How does it work?
Download the voucher to your phone and bring it to your nearest Mark's. The voucher is only valid in-store.
Use the voucher to get 10% off any of the regular priced items listed. In the event of an item being sale priced, the lower price will apply.
Re-use the voucher as many times as you'd like for all of your Mark's purchases!
Who is eligible?
This voucher is exclusively available to members of the RMTAO.

This voucher is valid at any Mark's location in Canada. If there are any concerns while shopping at Mark's, please have the store call Mark's Commercial at 1.855.592.7444.